Welcome to the Erin Plus 1 Website!
Erin performs locally in the Moraga, Lafayette, Orinda, Pleasant Hill, Concord, Danville and Walnut Creek areas with a pianist accompanist.
Erin is a contemporary artist who has been singing since the age of 5. Her styles include classical, popular, show-tunes and 'oldies'. Erin performed for a number of years with DVC and Moraga Choruses and studied classical vocal methods with Ms. Marian Steinbergh for 7 years (2003-2010) and is currently studying with Ms. Victoria Rapanan.
Erin can provide classical and/or popular music for your wedding, special occasion, senior events, parties or evening entertainment, and will learn songs of your choice to tailor the program to suit your special event.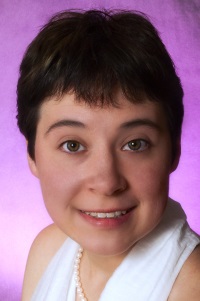 Performances
With a varied repertoire from the 40's up to the current chart hits, Erin brings charm, energy, and character to her performances.
Performances are approximately 1 hour.